ELITE AMBASSADORS
Our community of Wildhorn mountain sports athletes and ambassadors. Whether it's the Olympics or a local pro-am, or lifelong adrenaline junkie, they excel at what they do. More importantly, they are rad humans. Get to know them here.

ASHLEY CALDWELL
US SKI TEAM
Olympic Athlete / World Champion
SUPER POWER:
HUMAN CYCLONE
ENJOYS:
DOING THINGS THAT YOU CAN'T DO
FUN FACT:
MORE COMFORTABLE IN THE AIR THAN ON THE GROUND
RYAN McELMON
PRO ATHLETE
SUPER POWER:
IMMEDIATELY THINKING I'M BETTER AT THINGS THAN I ACTUALLY AM
ENJOYS:
JUST ABOUT EVERYTHING IN LIFE EXCEPT COUNTRY MUSIC
FUN FACT
I CAN ONLY BREATHE OUT OF ONE NOSTRIL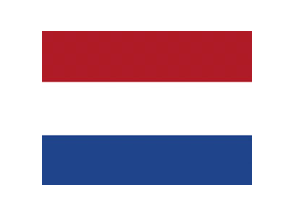 FINNY SMIT
NETHERLANDS MOGULS TEAM
SUPER POWER:
SPEAKING DUTCH, THE LANGUAGE OF THE FLATTEST COUNTRY IN THE WORLD
ENJOYS:
BEING A NEWS JUNKIE, TRUE CRIME PODCASTS, AND CHOCOLATE CHIP COOKIES
FUN FACT:
I LIVE AT THE BEACH, BUT MY HEART IS IN THE MOUNTAINS. I'M A PRO AT KNITTING HATS.
MAXWELL MORRILL
ELITE ATHLETE
SUPER POWER:
THE ABILITY TO DEFY GRAVITY AND SLICE THROUGH TONS OF SNOW WITH A SINGLE TURN
ENJOYS:
DEEP CONVERSATIONS, DEEPER SNOW AND REMOTE LOCATIONS TO SURF, SPLITBOARD AND EXPLORE
FUN FACT:
THE TIDAL MAINE COASTLINE IS 4.1404 TIMES LONGER THAN CALIFORNIA
ADDY JACOBSEND
ATHLETE
SUPER POWER:
HYPE GIRL
ENJOYS:
POWDER DAYS AND SHUTTLE LAPS
FUN FACT:
I'VE TAKEN A FISH SKIING
Marcus catlett
professional button pusher
SUPER POWER:
PUSHING BUTTONS
ENJOYS:
BUTTON PUSHING
FUN FACT:
I LIKE PUSHING BUTTONS
MEG PFENT
CONTENT CREATOR
SUPER POWER:
CRASHING & RALLYING
ENJOYS:
STORM DAYS & SLIDING SIDEWAYS ON SIERRA CEMENT
FUN FACT:
FUELED BY GOLDFISH & LIGHT BEER
RYAN ROBBINS
CONTENT CREATOR
SUPER POWER:
PUSHING BUTTONS
ENJOYS:
GETTING CREATIVE
FUN FACT:
I'VE NEVER BROKEN A BONE
GABRIELLE NELSON
AMBASSADOR / ATHLETE
SUPER POWER:
DRIVING 2WD LIKE IT'S 4WD AND ONLY "SOMETIMES" GETTING STUCK..
ENJOYS:
POWDER, MY PUP, VOLKSWAGENS AND SPENDING TOO MUCH MONEY ON FILM. OH AND POPCORN.
FUN FACT:
EARLY 2000'S PUNK IS THE ONLY MUSIC WE NEED
Taylor Holtby
Pretty Okay at bikes
SUPER POWER:
CAN ALWAYS TELL YOU IF IT IS DAYTIME OR NIGHTTIME
ENJOYS:
MTB, DIRT BIKES, AND TRAVELING
FUN FACT:
I AM A TWIN BUT WE LOOK NOTHING ALIKE
ERICA HINCK
PHOTOGRAPHER
SUPER POWER:
INTIMIDATING OTHERS
ENJOYS:
SUGAR
FUN FACT:
AMBASSADORS
Wildhorn is a grassroots movement. We connect with our local resorts, build community, and highlight others doing the same. Our grassroots ambassadors are powder hounds, weekend warriors, content creators and more. And like our Elite Ambassadors, they excel at what they do. Most importantly, they are good humans and we vibe. Meet them here.
INSTRUCTOR ZAHM
INSTRUCTOR / COACH / MTN HOST
SUPER POWER:
SHARING THE PASSION FOR WINTER AND SNOW WITH EVERYONE
ENJOYS:
EARLY MORNING TOURS, STEEP MOUNTAINS, PARK LINES AND TREE RUNS! ALL THINGS WINTER
FUN FACT:
YOU NEVER RIDE THE SAME RUN THE EXACT SAME WAY
Dustin Varga
AMBASSADOR
SUPER POWER:
ASTRAL PROJECTION / LUCID DREAMER
ENJOYS:
DEEP POW DAYS, TIGHT LINES, SPENDING TIME WITH MY FAMILY AND FRIENDS IN THE MOUNTAINS
FUN FACT
I SAW THE Grateful Dead ALMOST 50 TIMES IN THE LATE 80's...
BILLY SPEIRS
MOUNTAIN MAN/DAD
SUPER POWER
FUNNIEST MOJO ON THE MOUNTAIN
ENJOY
WHITE POWDER HITTING MY FACE
FUN FACT:
I'M OLD AND HAVE TO USE THE RESTROOM 20 TIMES A DAY
Interested in joining the Wildhorn team? Click below for more info.
LEARN MORE
IN THE MEDIA
Sleek, modern design with a huge field of view is an instant winner on the slopes.
A laundry list of thoughtful features.
Wildhorn goggles mirror the same high quality you would come to expect from such a prolific supplier
A perfect fit, no matter what your head shape is.
GEARED UP FOR GOLD.
Wildhorn Outfitters is a proud supplier to the U.S. Ski & Snowboard Team. U.S. Ski & Snowboard is America's National and Olympic governing body for some of the most high-profile action sports in the world.
U.S. Ski & Snowboard athletes include some of the most famous Olympians globally, are among the most dominant, successful sports stars of all time.